Photographs of a young couple that got married in Crete, Greece in July of 2013.
Boarding the plane to Crete.
Pre-wedding dinner for family and friends.
Yiayia in Greek means grandma.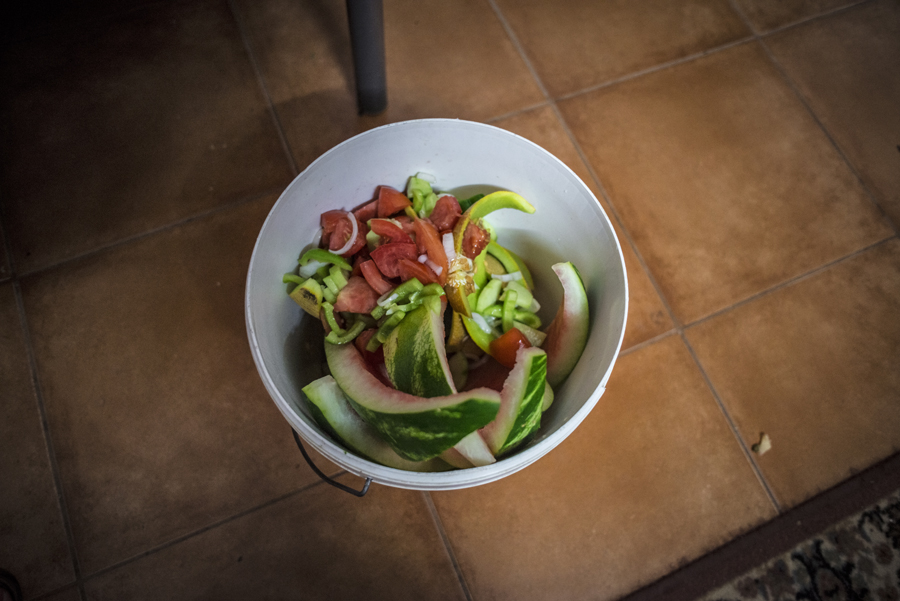 Cretan weddings are known for their celebratory gunshots in the air called balothies.
This is a very old tradition that exists until today.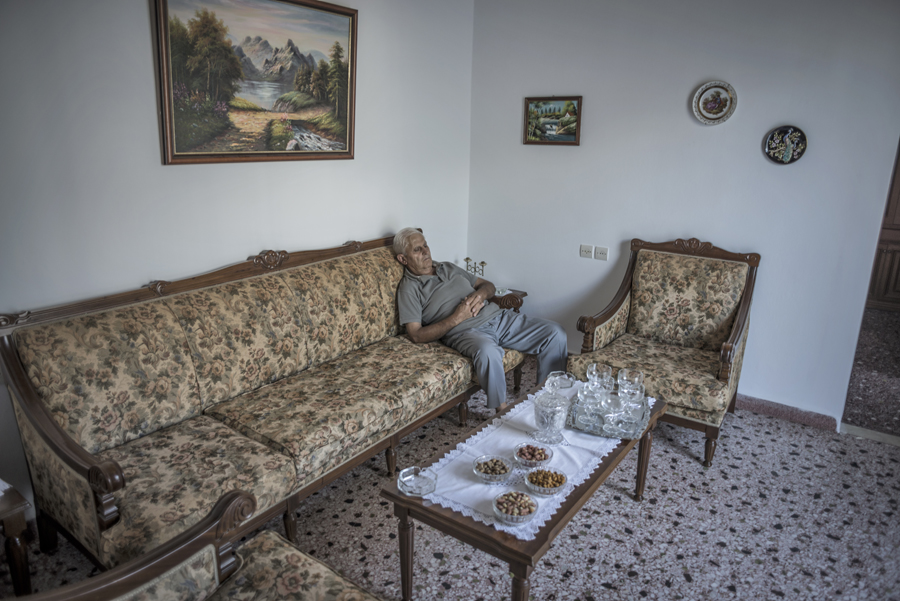 The bride's friends and family help her put on her wedding dress.
The names of the unmarried women are written on the bottom of the bride's shoes. 
Tradition has it that those whose names are worn off by the end of the reception will soon get married.
Waiting for the bride to arrive outside the church.
The stephana, wedding wreaths.
At Greek Orthodox weddings, before the stephana are placed on the couple's heads,
the Koumbaros/ra puts the wedding rings on the bride and groom's right hand.
Once the rings and stephana are in place, the priest leads the couple around the altar holding hands.
It is an important Greek tradition that guests throw rice on the bridal couple,
as rice symbolizes fertility and good fortune.
Cretan weddings are usually attended by many guests.
When the couple has become husband and wife, guests form a line, 
and each comes up to the couple to greet and congratulate them.
Bombonieres, a traditional party favor, are given at almost every Greek wedding.
They are usually koufeta, sugar-coated almonds, wrapped up with white tulle.
Signing the marriage certificate.
The bride and groom cut their wedding cake.
The Cretan lyra, the Lute and the Mandolin are central instruments to the traditional music of Crete. 
Several Cretan songs called mantinadas are sung at the wedding party.
Siganos or Bridal Dance is a traditional dance from Crete, danced in a circle.
The bride dancing Zeibekiko.
The smashing of plates or glasses during celebratory occasions is very common in Greece.